Be the first to love: Sony's adventure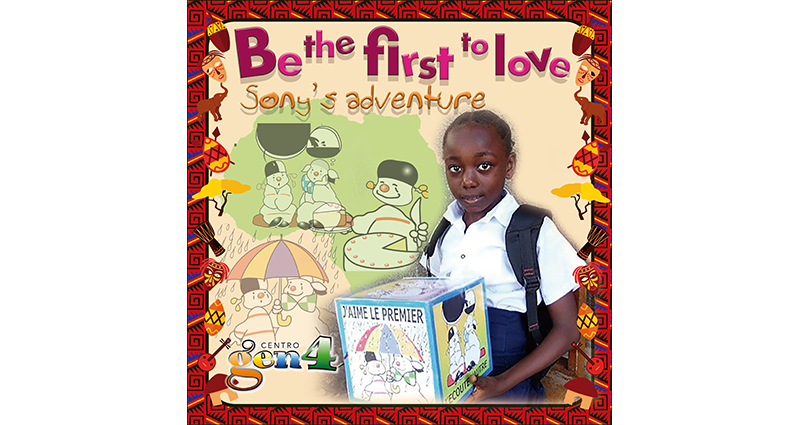 Do you know Sony Kimbenga Bervedi? Here she is with a big dice in her hand. It is the cube of peace: on each face there is written a "little phrase" that can be lived to build a more beautiful world, where we love each other and there is peace. Sony threw the dice and the phrase " be the first to love" came up: she is happy and wants a photo to remember this moment.
It is the last photo we have of her, because a few days later, on February 12, 2019, Sony unexpectedly flew to heaven! But who was Sony, why was this phrase so important to her? Sony is an African gen4, born in Kinshasa in the Congo, on April 3, 2009. She is the second of three children.
Her parents know the Focolare Movement and try to live the Art of loving in the family. Sony participates in the gen4 meetings, knows the cube of love (where on every face there is an evangelical phrase of the Art of love) and does not miss an opportunity to experience what the cube suggests!
(...)
A special mandate!
The password that Sony Bervedi has left us is the point of the art of loving of the cube of peace: "Be the first to love". She has always lived like this: her picture with the dice expresses the secret of her happiness.
Now Sony from heaven will continue to be a builder of peace and help us to spread the "secrets" that will to help bring peace to the Congo too. With her photo the "Living Peace" project was launched also in his beautiful country
Version

320

Download

17.11 MB

Tamanho do Arquivo