Share with others to make everyone happy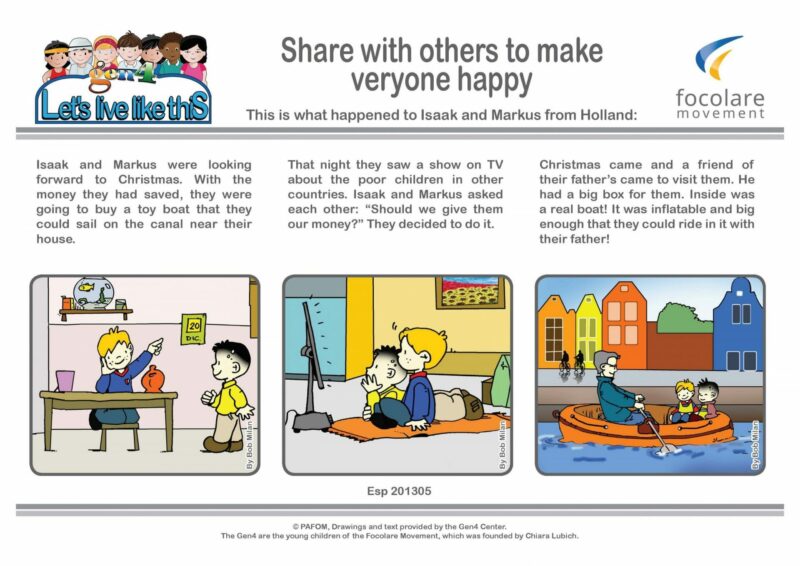 This is what happened to Isaak and Markus from Holland:
Isaak and Markus were looking forward to Christmas. With the money they had saved, they were going to buy a toy boat that they could sail on the canal near their house. That night they saw a show on TV about the poor children in other countries. Isaak and Markus asked each other: "Should we give them our money?" They decided to do it. Christmas came and a friend of their father's came to visit them. He had a big box for them. Inside was a real boat! It was inflatable and big enough that they could ride in it with their father!
Version

1351

Download

5.47 MB

File Size