SSC_00_2021_A very beautiful story: some introductory notes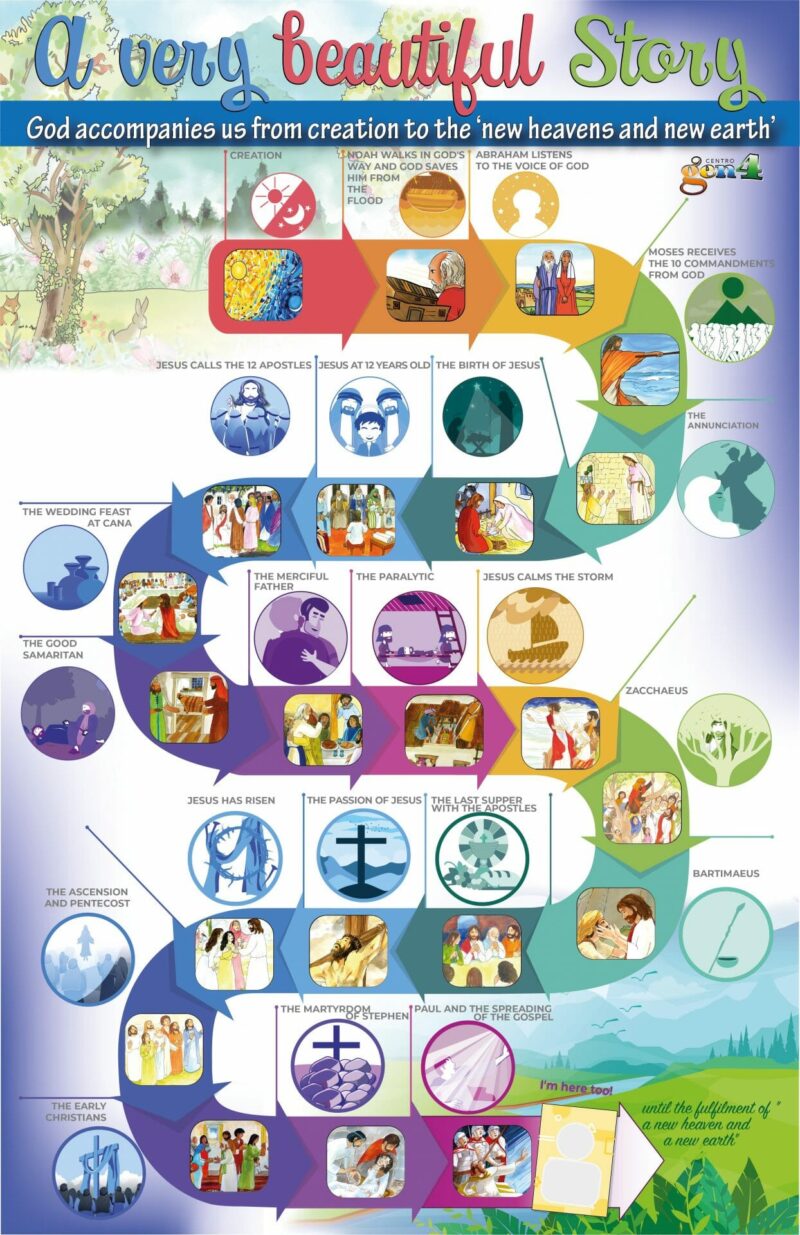 A very beautiful story
God accompanies us from creation to the "new heaven and new earth"
Formation course on Holy Scripture for children in the Focolare Movement
Note: not all the stories are ready yet. Soon the first six will be uploaded to the site (from Creation to The Birth of Jesus ). Subsequent stories will be added once they are finished.